Final grade course project, for Editorial Graphic Design. The student takes the content given by the professors to create the ¡Dale! magazine, a publication of general interest. The magazine is A4 size (closed), has 76 pages, and was printed in two inks, it also has a monthly dossier dedicated to a contemporary artist, it will be printed in A6 size (closed), in 4 inks. 
A collection of 3 covers will also be designed, to show the amplitude of the monthly issue distribution.
University project presented in Manela, Graphic Editorial Design, 2014, for the grade course of Graphic Design,
University of Buenos Aires, FADU - UBA, Argentina.
--------

Proyecto final de carrera, para la asignatura Diseño Gráfico Editorial. El alumno toma el contenido proporcionado por la cátedra, para crear la revista "¡Dale!" , una publicación mensual de interés general. La publicación es de tamaño A4 (cerrada), cuenta con 76 páginas, fue pensada a dos tintas, y posee un dossier mensual dedicado a un artista contemporáneo, el mismo será tamaño A6 (cerrado), y se imprime a cuatro tintas. 
Se propone un sistema de tres tapas, para mostrar la amplitud del sistema mensual de la revista ¡DALE!
Proyecto universitario presentado en la cátedra Sergio Manela, de Diseño Gráfico Editorial, 2014, para la carrera de Diseño Gráfico,
Universidad de Buenos Aires, FADU - UBA, Argentina
ENG // Collection of three front and back covers. October, November, and december of 2014 issues.
SPA // Colección de tres tapas y sus contratapas. Ediciones correspondientes a Octubre, Noviembre y Diciembre 2014.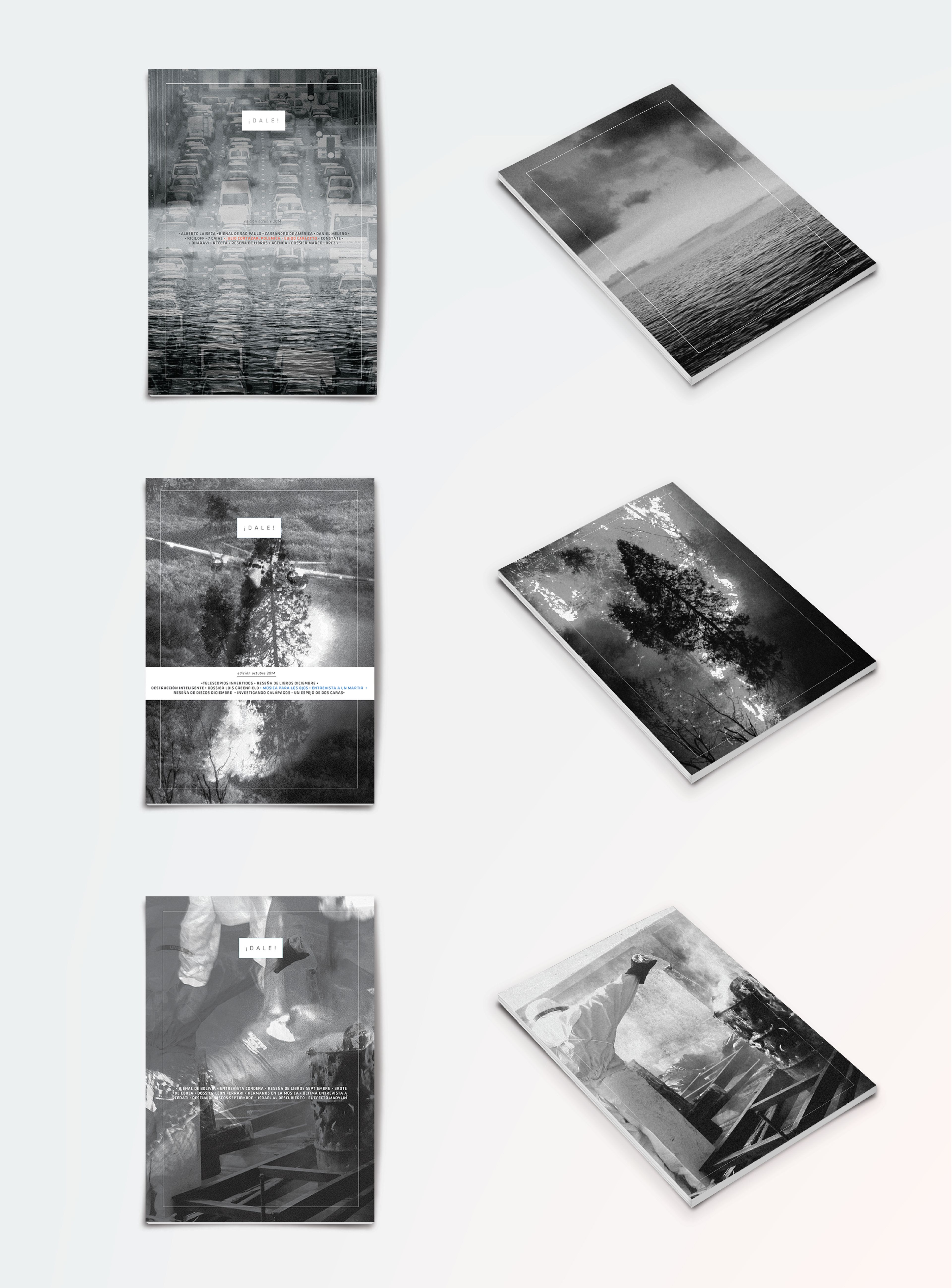 ENG // Examples of the inside of the first issue of the magazine
SPA // Destacados del interior y tapa, primer número.
ENG // Complete first issue, A4, 76 pages, two inks.
SPA // Publicación completa, A4, 76 páginas, a dos tintas.
ENG //  Dossier given out with the monthly magazine, it will display the works of a contemporary artist, in this case the photographer Marcos López.
SPA // Dossier entregado junto a la revista mensual, se desarrolla la obra de un artista contemporaneo. En este caso el fotografo, Marcós López.