Trabajo final de primer año, se creó una organización dentro de la universidad con el objetivo de solucionar una problemática dentro de la misma. En este caso se eligió tratar el problema de los alumnos que duermen en clase, o en los pasillos de la universidad. Se busca que los alumnos se unan al movimiento y participen del mismo. 
Se creó una identidad basada en los sueños y el inconsiente del alumno. En el manifiesto de la organización se busca que el alumno duerma para así liberar su imaginación y poder crear libremente.
​​​​​​​
Trabajo práctico presentado en la cátedra Pujol, de Diseño Gráfico I, 2012, para la carrera de Diseño Gráfico, 
Universidad de Buenos Aires, FADU - UBA
First year final project, an organization was created in the university with the aim of solving a problem within it. In this case we chose to address the problem of students sleeping in class or in the halls of the university. The aim is for students to join the movement and share it. The system identity is based on dreams and the unconscious of the student. In the manifesto of the organization it is intended that the student sleeps in order to free his/her imagination and create freely.
Proyect presented at Pujol, Graphic Design I, 2012, for the career of Graphic Design,
University of Buenos Aires, FADU - UBA
Afiches de la organización - 50x 70 cm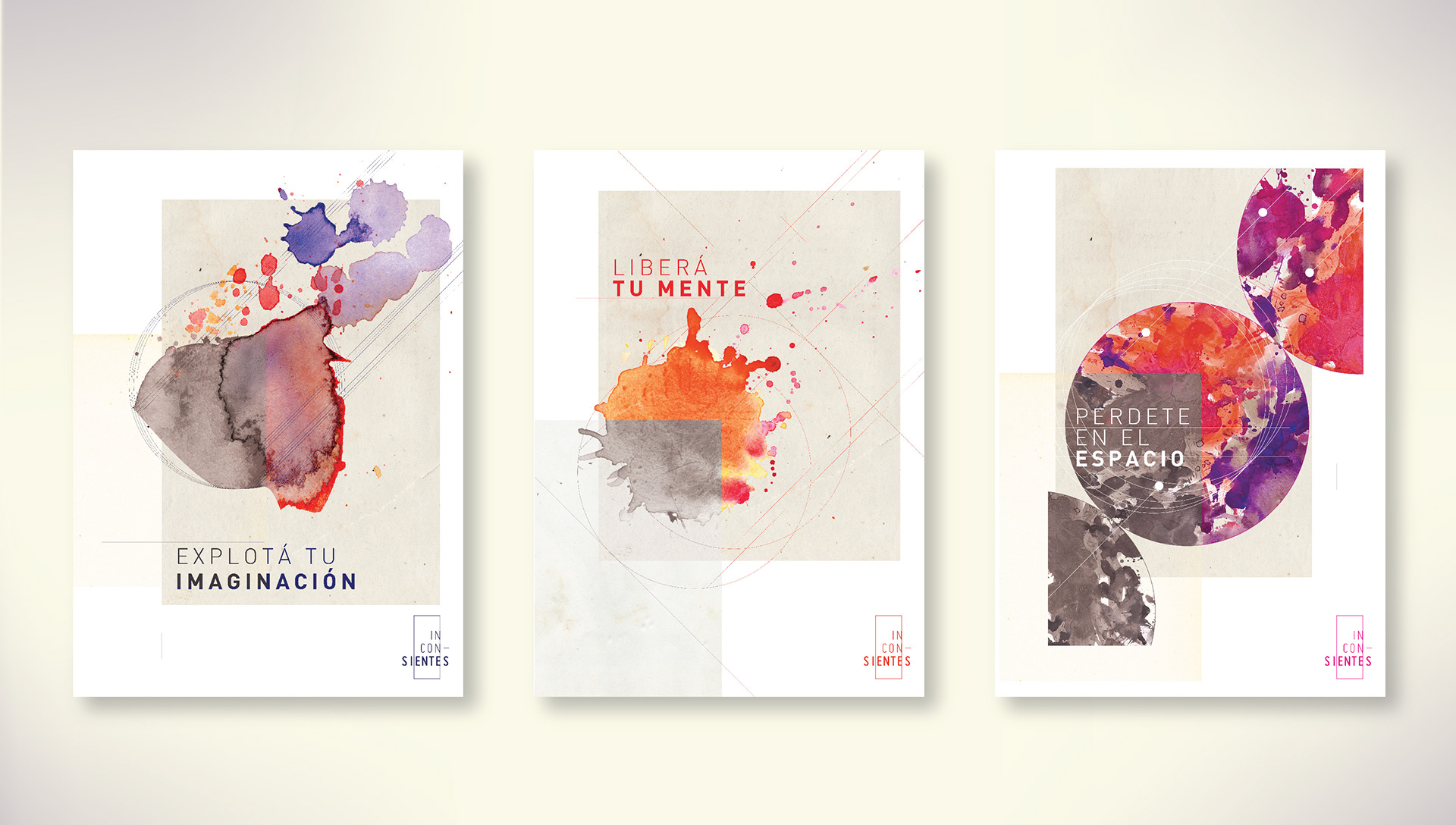 Desplegable informático, manifiesto de la organización, frente y dorso
- 15 x 70 cm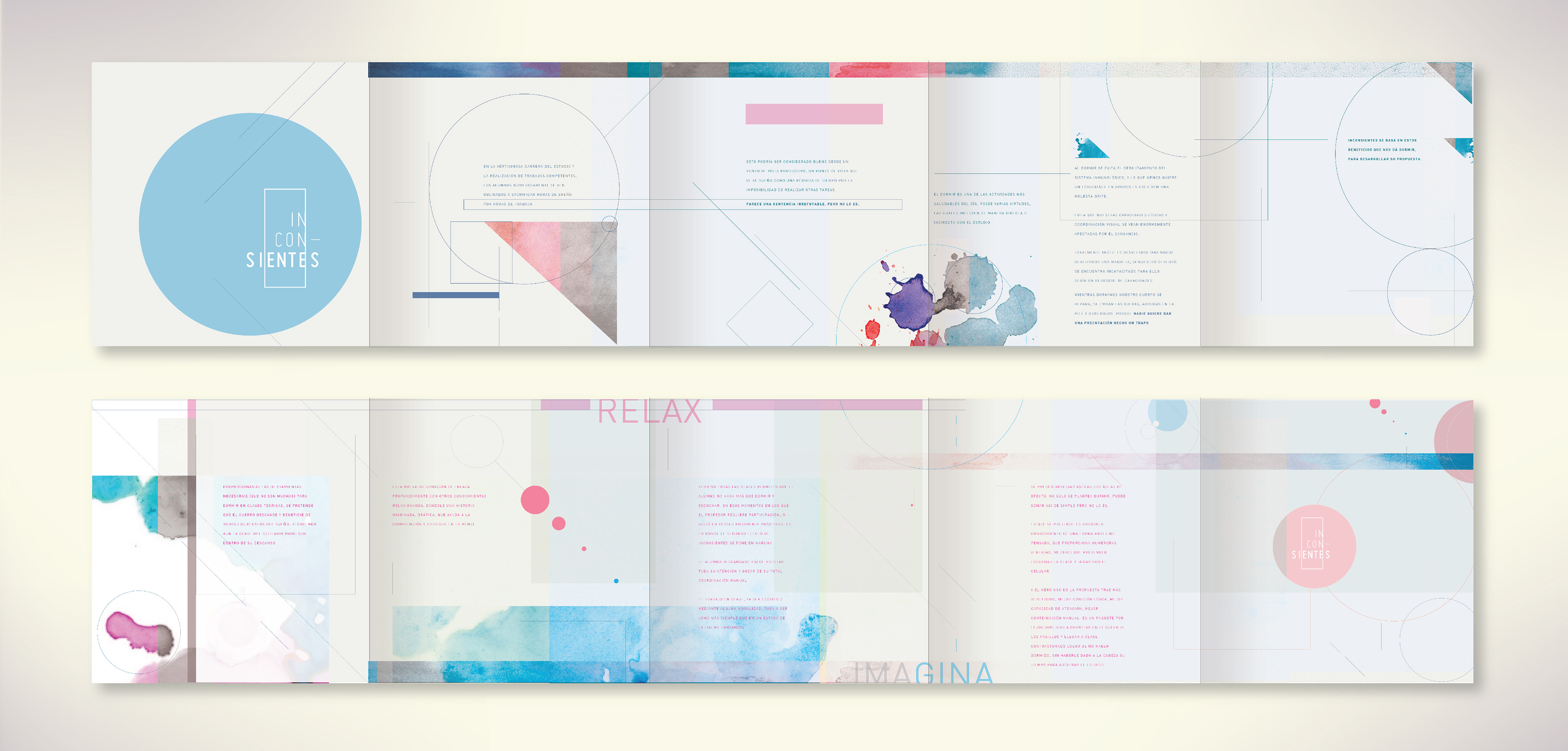 Postales de la organización, frente y dorso - 14 x 10 cm
Tarjetones de la organización, frente y dorso - 20 x 18 cm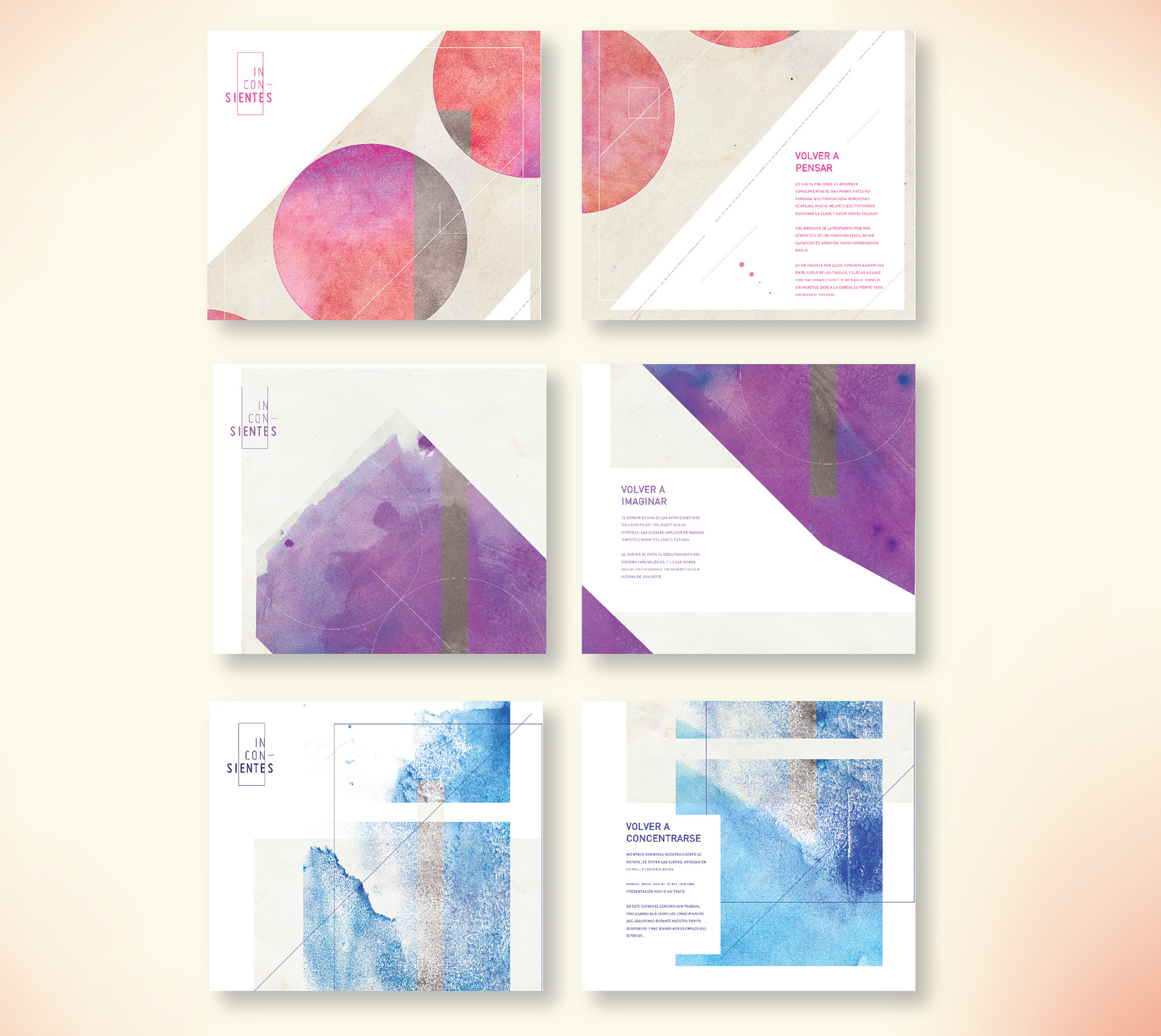 Stickers de la organización - 10x10 cm
Banner de la organización - 200cm x 80 cm