Individual publications developed for each country in which the SwitchMed programme has activities in. The magazines are distributed in 6 or 7 sections, each one describes the development of the component in the country. Trough articles and infographics the publication conveys a message of sustainability and a better future through these initiatives.
My role in the publication was the design on the 8 supplements, the general art direction and creation of infographics. I also assisted with text edition and drafting the French versions, for the francophone countries.
These magazines were distributed digitally to the components of the programme, they could later be printed in A4 format, each has approximately 60 pages.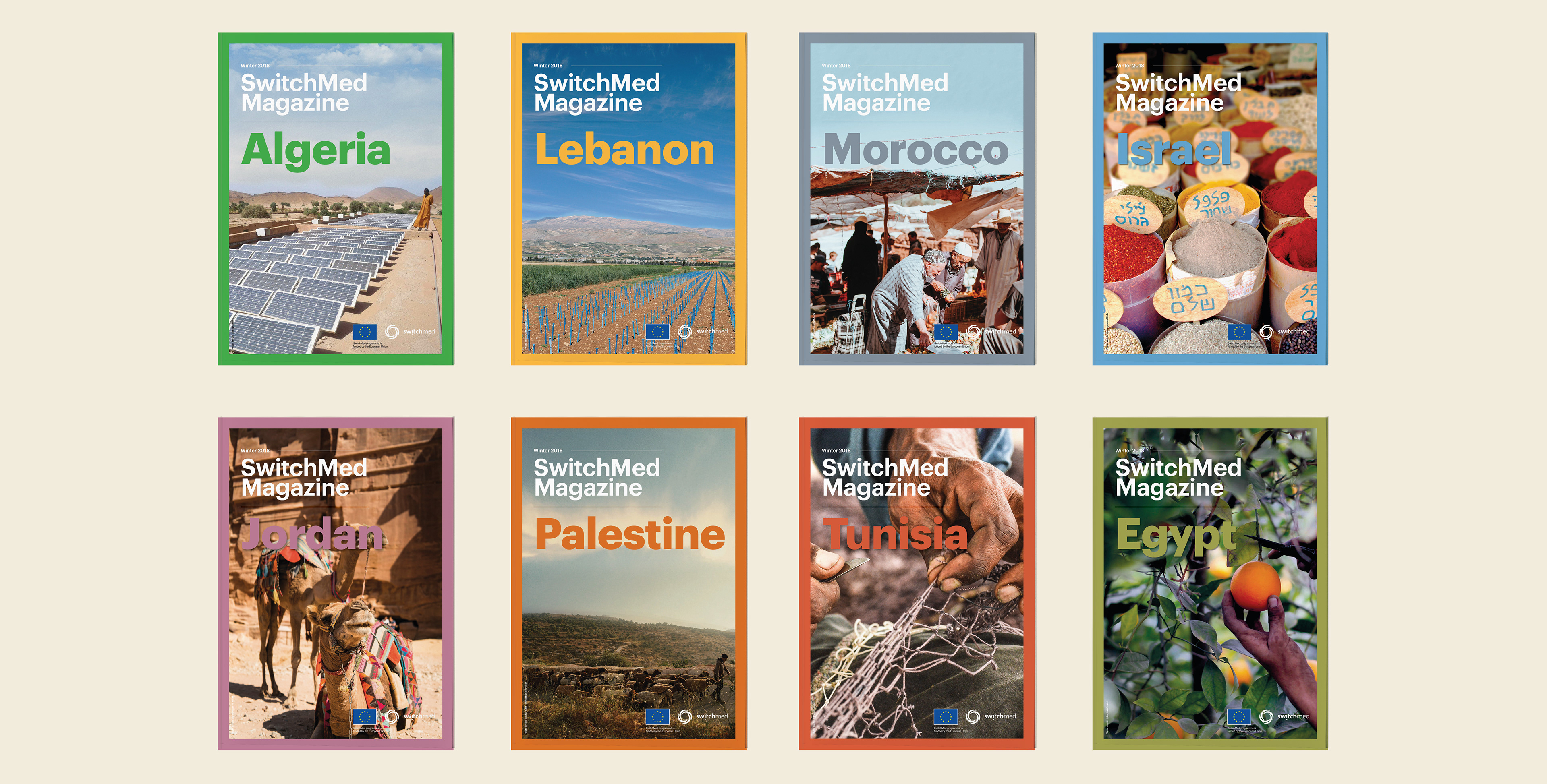 The publications were differentiated by colour, these differences were seen in the cover and the first few pages, which layout was similar for all the publications.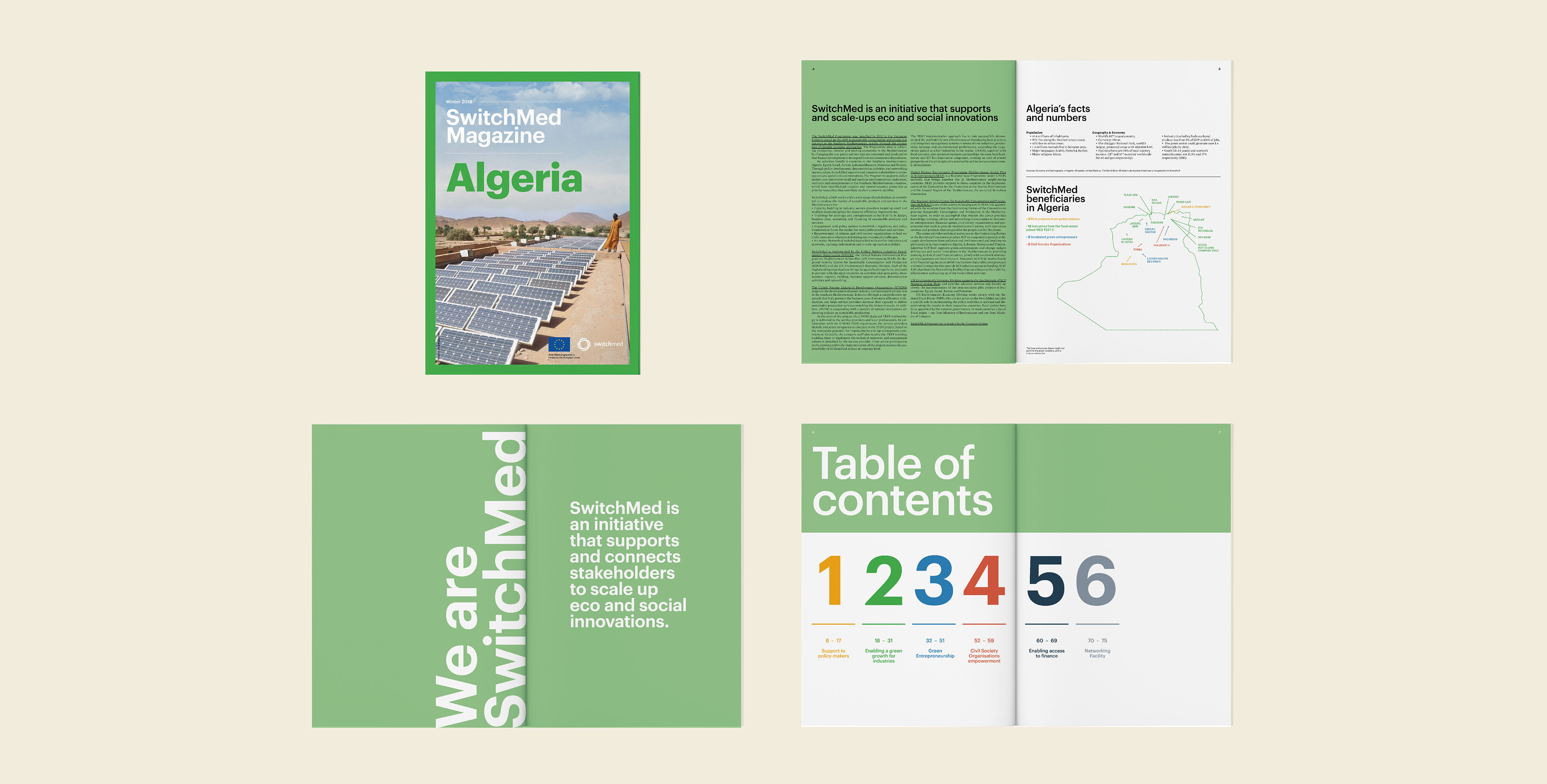 Each chapter begins with the component's colour, also colour details are applied throughout the chapter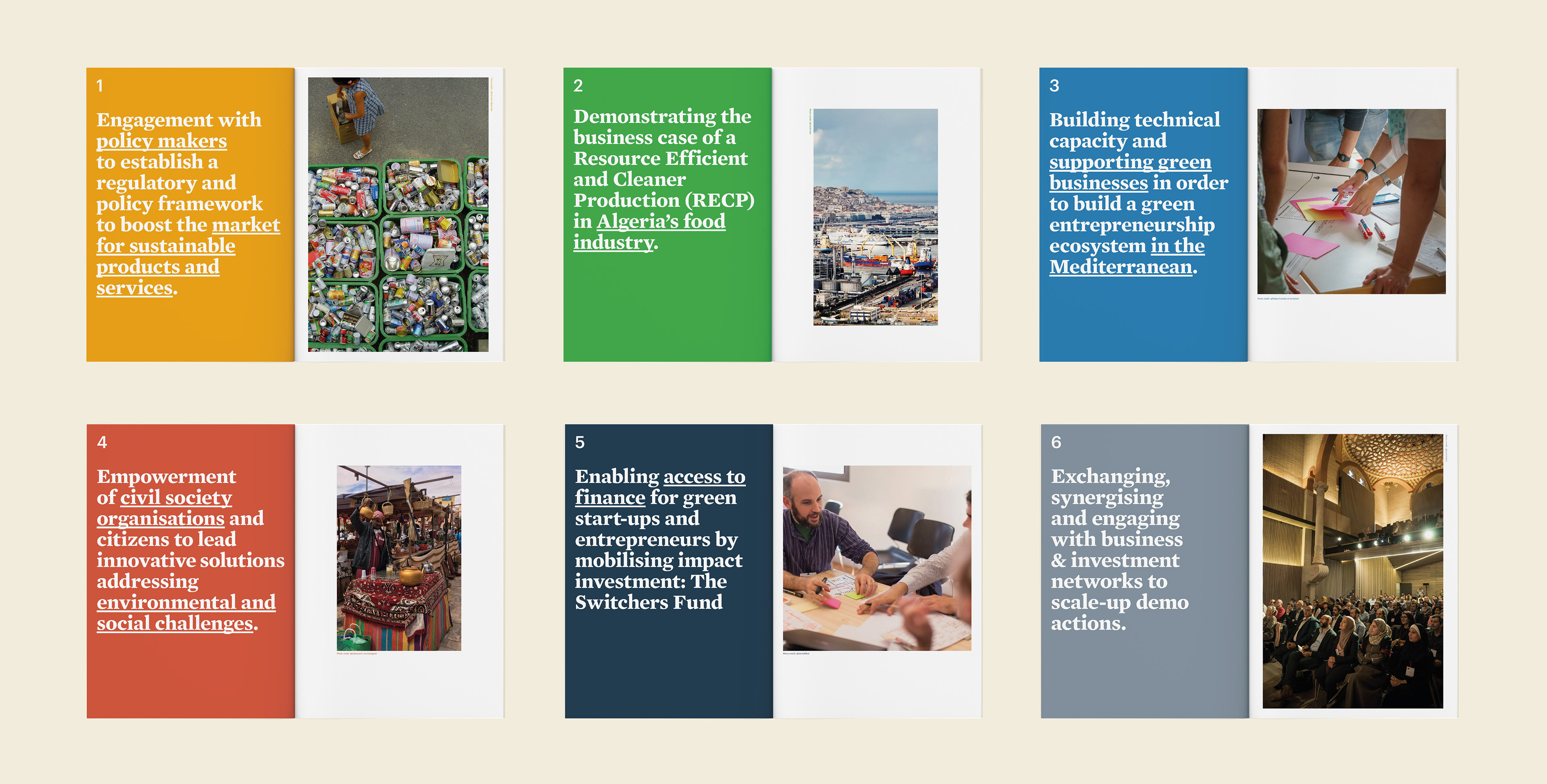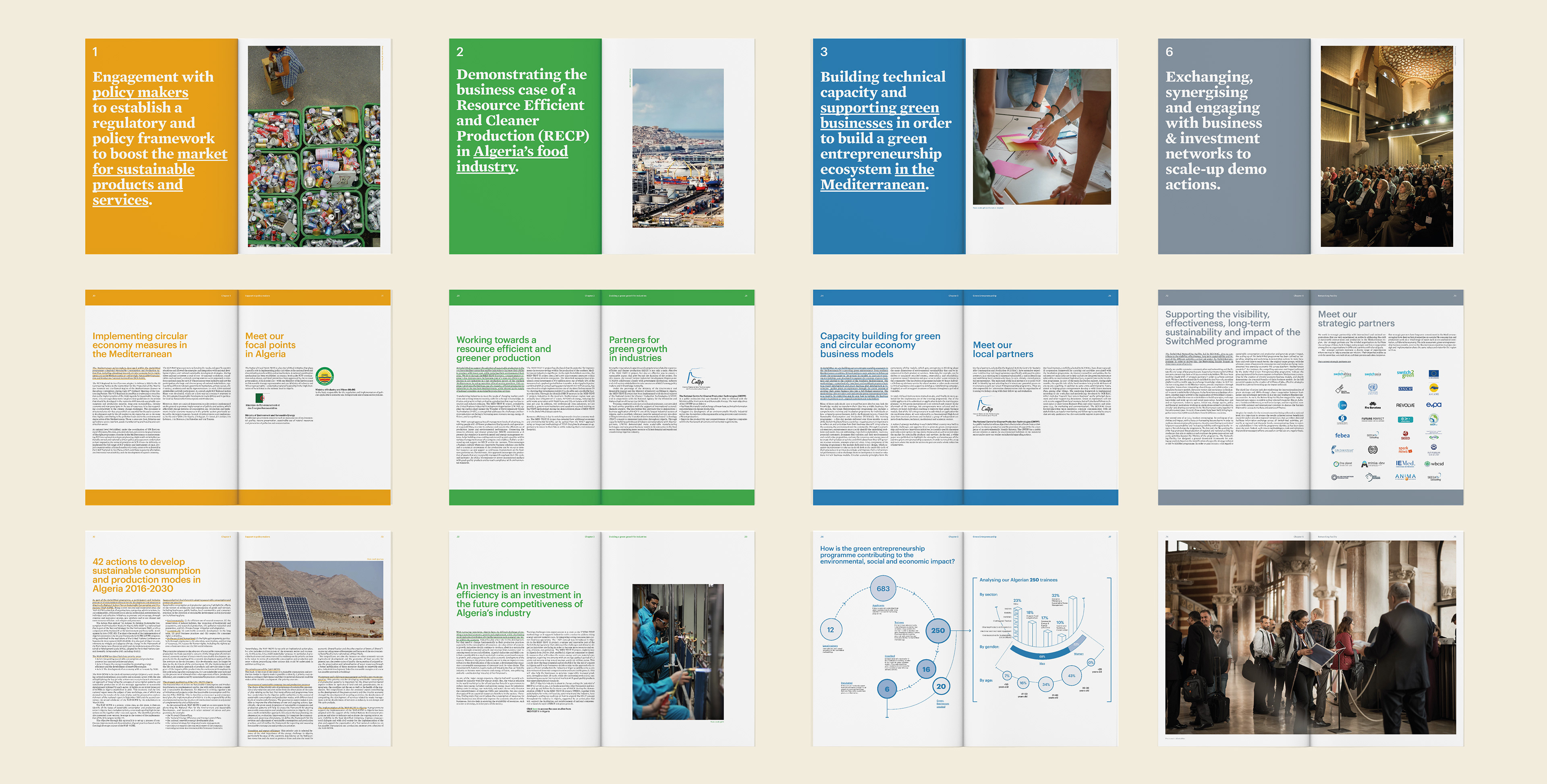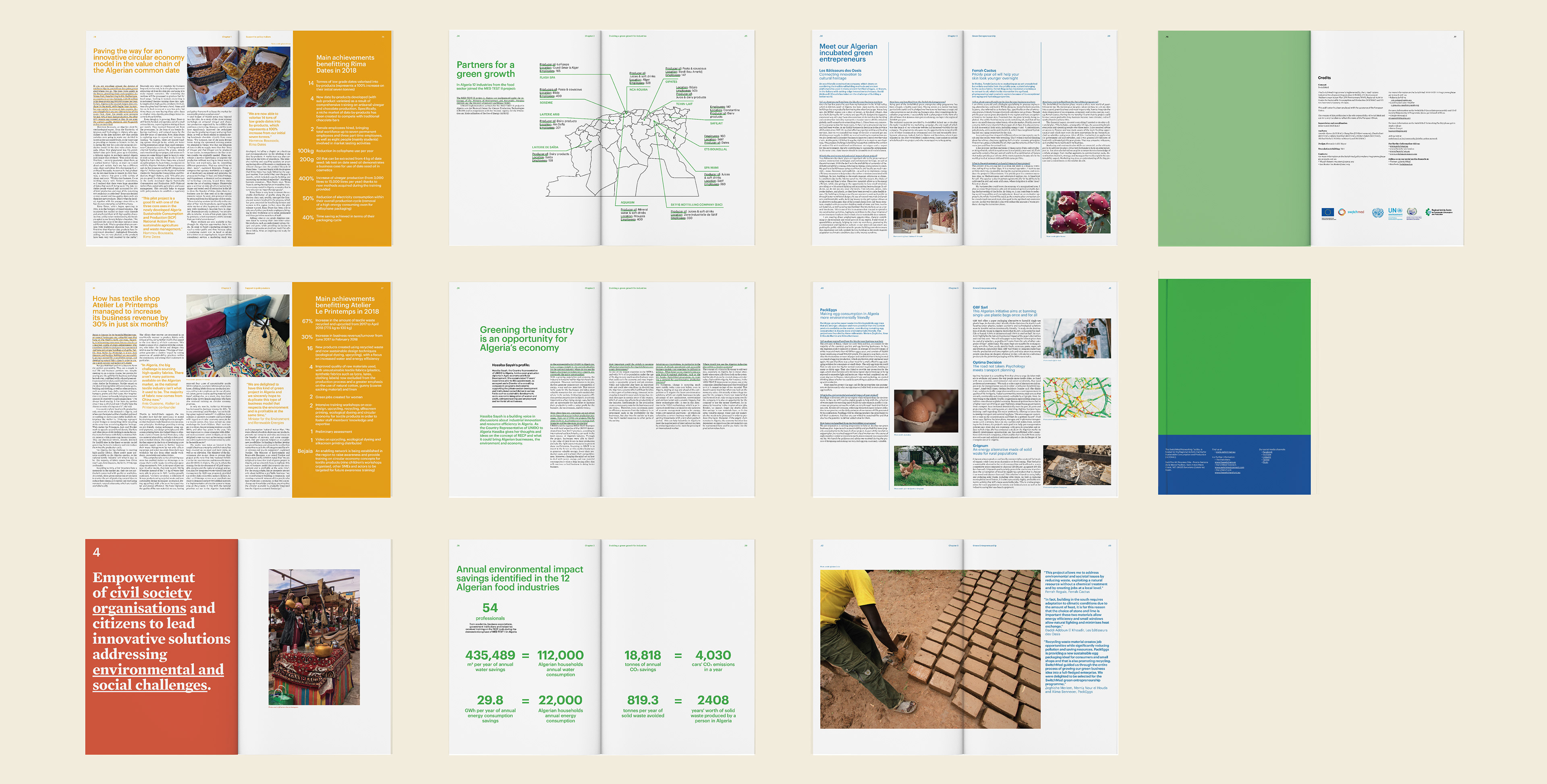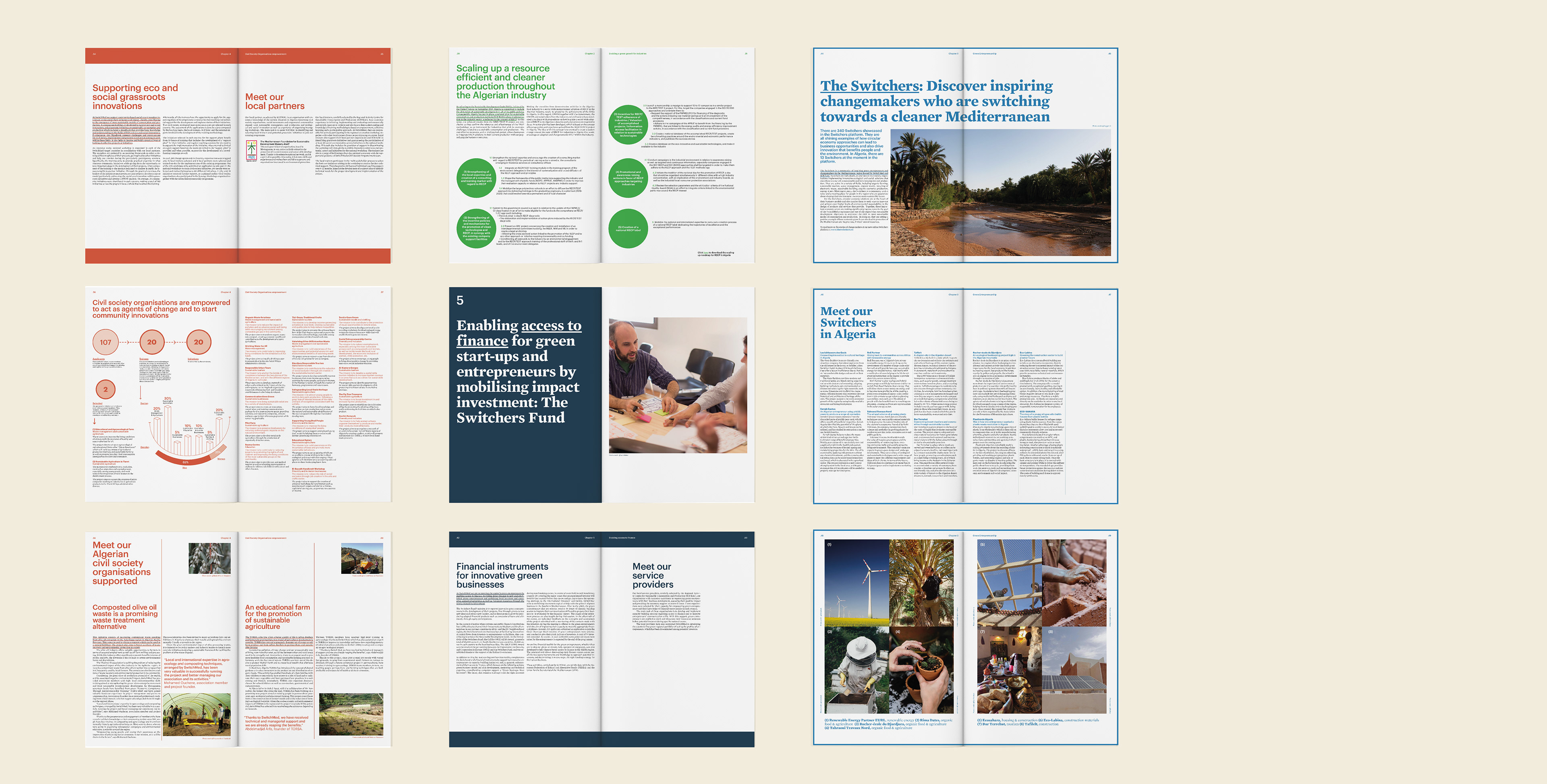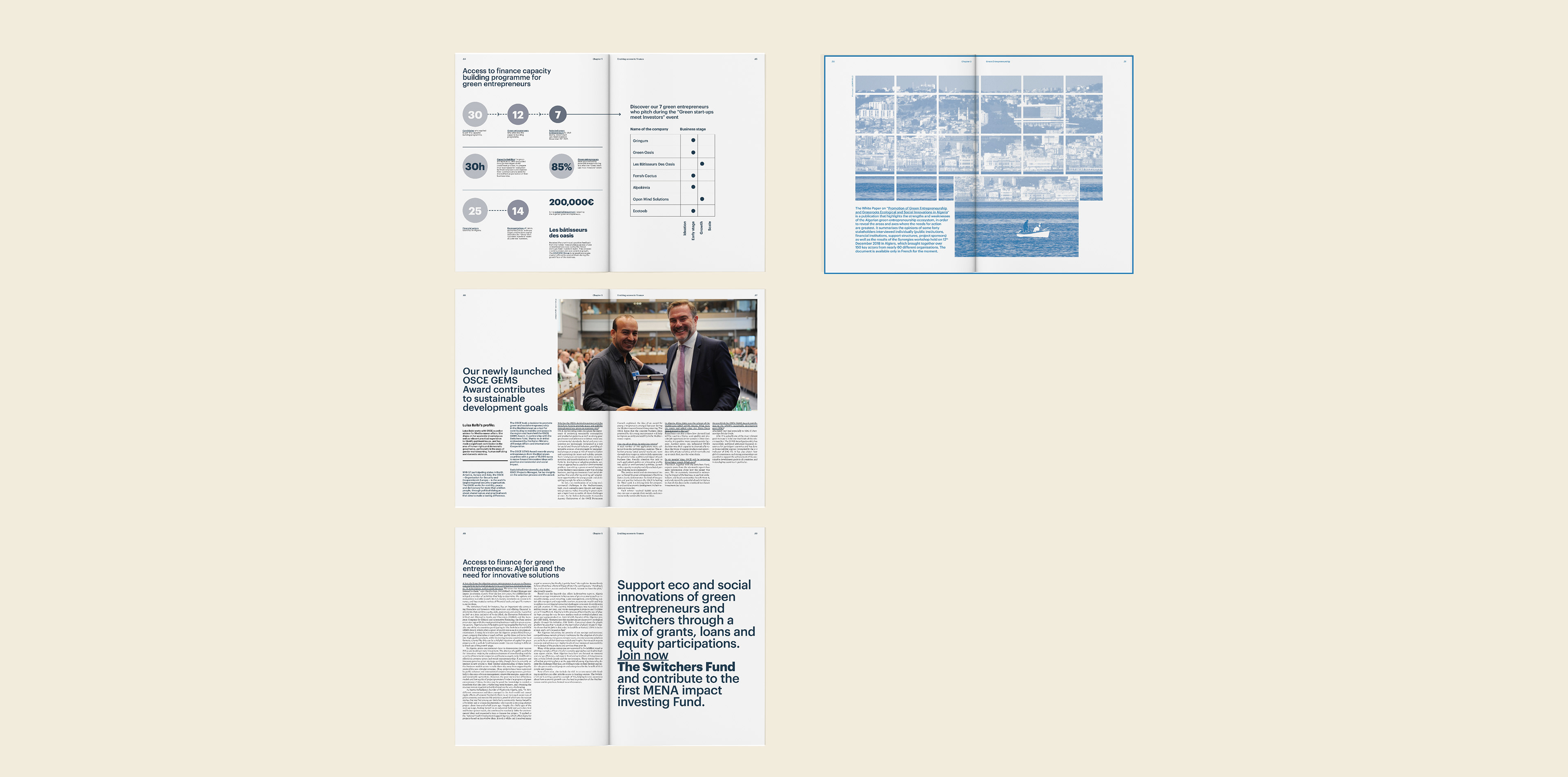 Digital publication, Issu:
​​​​​​​